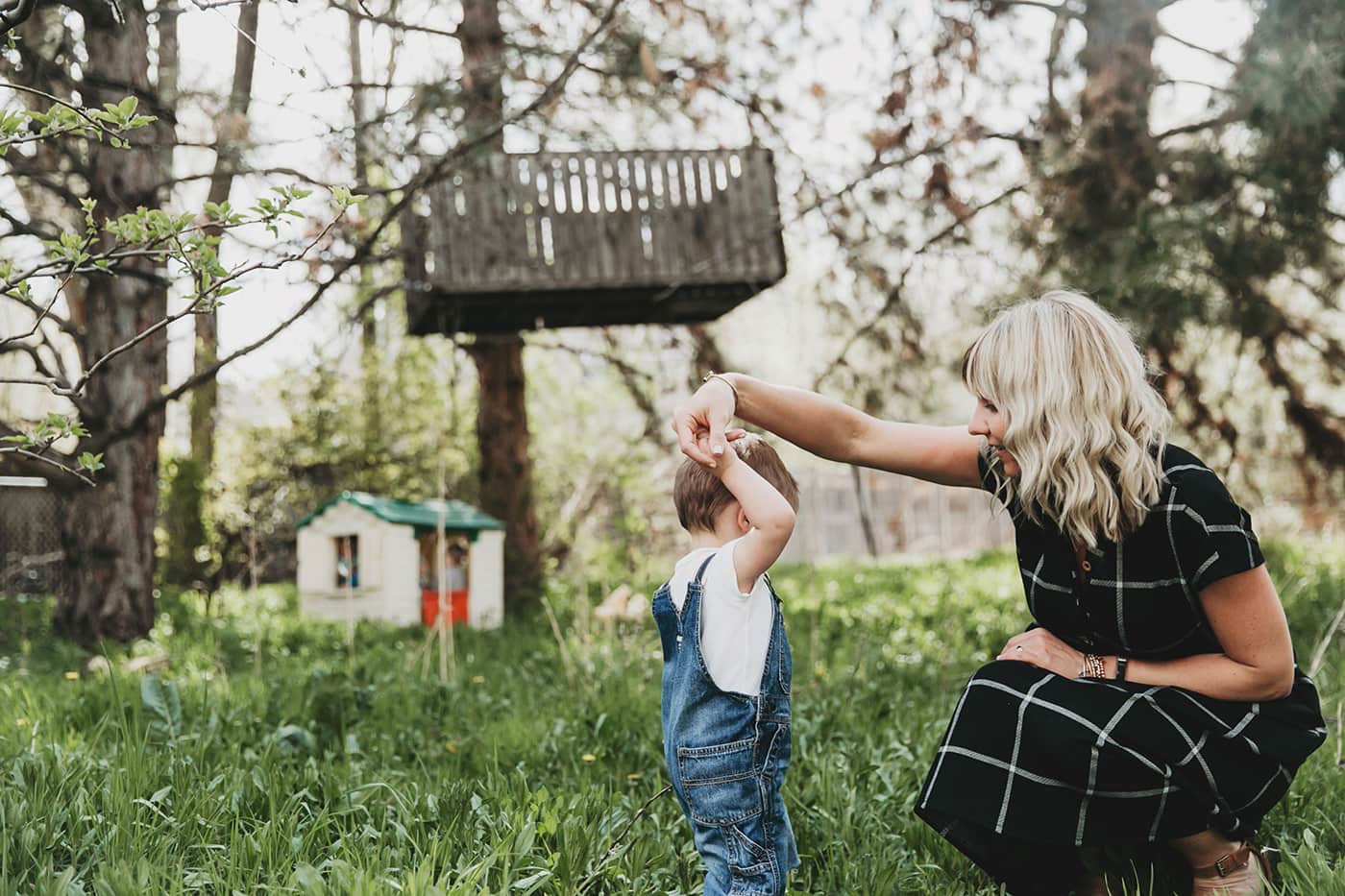 How to Help A Child Who Has Experienced Sexual Abuse
Adult survivors of child sexual abuse often share their stories with us at Saprea. A heartbreaking trend in many of these stories is when the survivor broke their silence for the first time. As a child they had the courage to tell a parent, loved one, or trusted adult they were being sexually abused.
And that person didn't help them.
Though the reasons and circumstances differ, each of these adults has one thing in common—they looked the other way. They let the abuse continue because they didn't believe it was happening, they didn't want to "ruin" the family, or they simply didn't know what to do.
At Saprea, we know looking the other way is not worth the cost. The burden survivors have to carry—a burden they should never have been given—is far too heavy.
We implore you, when a child comes to you telling you they have been sexually abused, HELP THEM. Don't dismiss what they're saying. Don't brush their feelings aside. Listen. Really listen.
Breaking the silence can be a very frightening and emotional experience for a child, and you may not feel that you have the strength to "fix" it. That's okay. Help the child find someone who can. Just don't turn your back, because you may be the only person the child will ever tell. Don't look the other way.
How to Respond When a Child Tells You They've Been Sexually Abused
You may feel helpless or scared, but try to stay focused on the well-being of the child. Responding appropriately when a child tells you they've been sexually abused can protect them from future abuse and give them the confidence needed for recovery. It also helps to reassure them that there are people and places in their world that are still safe.
Here are three ways to effectively respond to child sexual abuse.
01
Create a Comfortable Environment
Right from the start, create an environment where the child feels safe and comfortable speaking with you about these issues. The child needs to be learn from experience that they can have personal, and sometimes difficult, conversations with you, without any judgement or fear.
Sharing about your own experiences is one way to do this. Other ways to have open communication are to:
Be honest and reliable. Work to build a trusting relationship.
Build their confidence by empowering them with choices and expressing unconditional love. Ask for their input on something and follow through with their suggestion.
Practice your listening skills. Pay attention by turning off distractions and looking them in the eye when they are speaking to you.
Ask open-ended, non-leading questions, such as, "How did that make you feel?"
Be patient. Don't rush them when they are trying to tell you something. Speaking up can be scary. It may take some time for all of the information and emotion to come out, and that's okay. Let them tell you more in their own time.
Accept them. Withhold judgment, and again, express your never-ending love.
Children may feel a lot of fear or shame when they approach an adult with information about experiencing sexual abuse, so when they do decide to tell you, believe them. Practice good communication skills as mentioned above, and don't show a negative, knee-jerk reaction. Instead, respond rationally and deliberately.
Here are examples of reacting versus responding:
Reacting:
Chad came home from Sunday School and went straight to his room without saying anything to anyone. Hours later, he discloses to his dad that his teacher made him feel very uncomfortable earlier that day. Chad's dad becomes very angry, exclaiming that he is going to call the teacher right away and tell him not to ever talk to Chad again. Chad's father doesn't ask any questions about what happened, or about how Chad would like him to respond. Chad feels embarrassed by his father's reaction and fears that he must also be at fault. He decides that in the future that he won't say anything when he feels uncomfortable because he wants to avoid a situation like this from happening again.
Responding:
Janelle, crying, went to her mom one afternoon. She told her mom how her body hurts because Uncle Steve did something to her. He told her not to tell because no one would believe her anyway, but she felt like, based on previous conversations, her mom would know what to do. Janelle's mom looked her in the eyes and said, "I believe you." Janelle hesitantly told her mom what happened. Her mom listened, held Janelle in her arms, and made her feel safe and loved.
The difference between these two scenarios is that by reacting, Chad's father didn't gather any other information and Chad didn't feel heard or supported or believed. He probably won't speak up again if he is ever in the same situation with anyone. In contrast, when Janelle opened up to her mother, she felt safe and reassured that she hadn't done anything wrong. The likelihood of continuing and open is much higher for Janelle.
It's hard to know what to do next after sexual abuse has been disclosed. That's why we recommend that the next thing to do is to find help. There are people who are well trained and very experienced in handling these types of situations.
Some of these people are:
Police officers
Your state's Child Protective Services
Professional therapists
Pediatricians
School counselors
Telephone hotlines that specialize in reports of child sexual abuse
It can be very difficult to involve others when you learn of abuse. From family disputes and changed relationships, to potential legal and financial troubles for both perpetrator and victim, the potential fallout of reporting abuse can feel too great to overcome. You may feel that keeping this knowledge between you and the child is okay.
However, there are many reasons why involving someone else at this stage is too important to pass up. First, you may be legally obligated to file a report. Most states mandate that doctors, schools, churches, childcare facilities, and others report suspected abuse. Second, the child may need the help of a licensed therapist to guide them through a healthy recovery. Third, the perpetrator should be held accountable so they can't continue to abuse others.
Remember, the abuse isn't the child's fault, and it isn't your fault. But now that they've told you about it, it is your responsibility to HELP THEM.