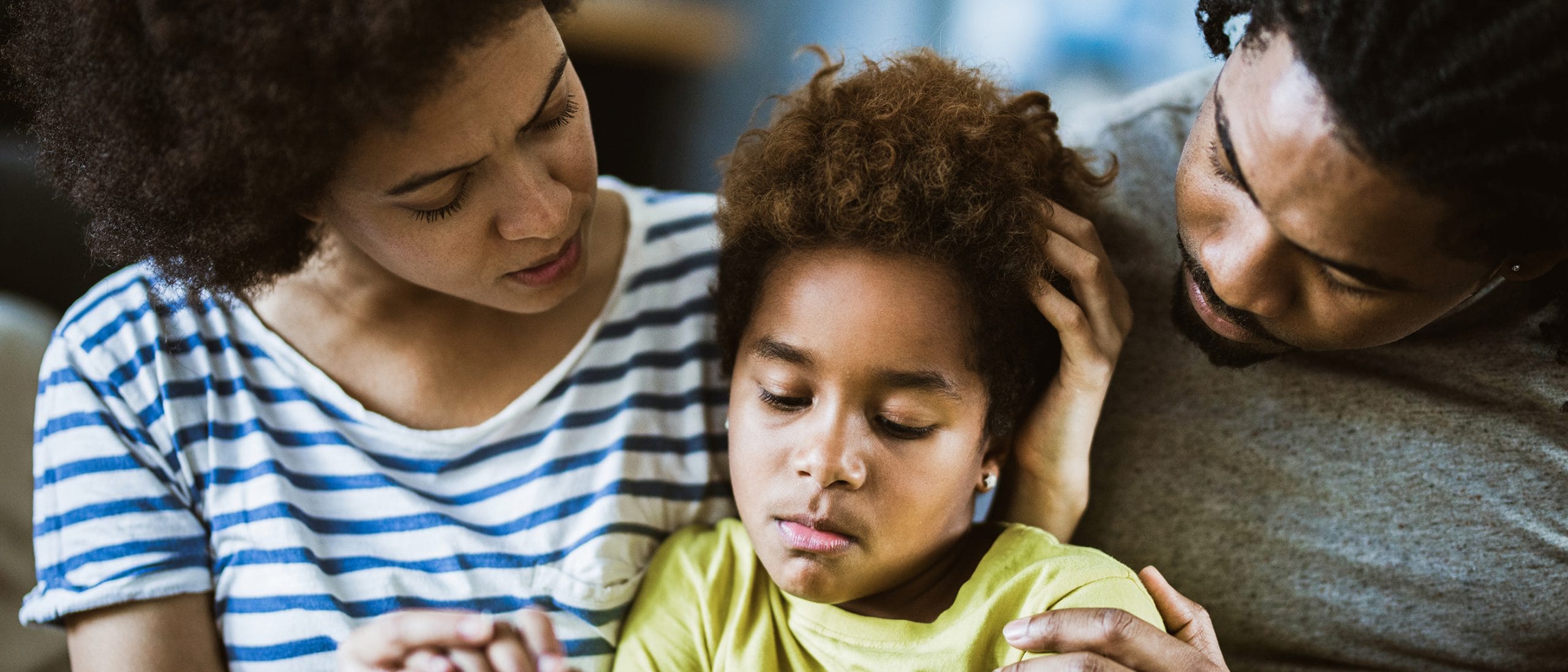 You Can Help Children Recover from Sexual Abuse
We believe that proactive parents can help their child or teen heal from sexual abuse by increasing their own awareness and modeling healthy behavior. It's not surprising that a strong parent-child relationship plays a critical role in child sexual abuse recovery. At Saprea, we believe that as you increase your mental and emotional well-being, and as you take the time to build a knowledge base that makes you the trusted expert for your child, your confidence in yourself and your ability to parent grows, and you are more able to provide an example of behaviors that will help your child develop similar strategies to use in their lives and relationships. We also strongly recommend seeking out professional help for you and your child as you navigate this journey together.
Your words and actions have a great impact on your child's healing, and you are in a position to help them more than almost anyone else. Below you'll find the strategies that we believe, through research and practice, will help you be the proactive parent that you want to be and that your child needs as they work toward recovery.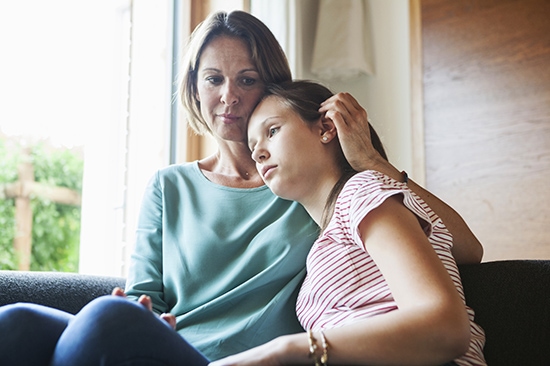 Manage
Emotions
Cope with your emotions in productive ways.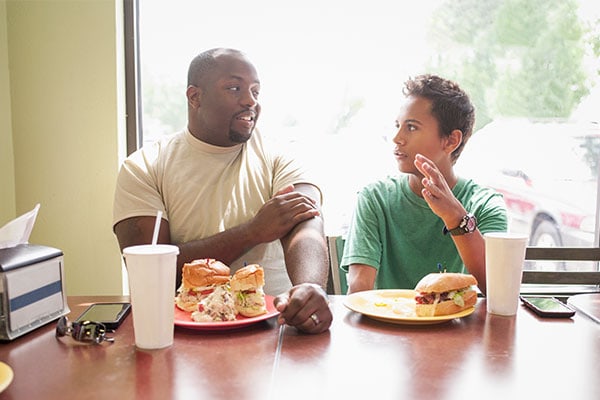 Open
Communication
Respond in a way that encourages more talking.
Bond with Your Child
Children thrive when they have loving relationships with parents who are invested and interested in them and their well-being. Parental support plays a crucial role in the short- and long-term adjustment of a child who has experienced sexual abuse. Your child needs you, possibly more than they ever have before, and creating and maintaining a close bond will allow them to feel safe and secure. There are a number of ways to accomplish this, including engaging in activities your child enjoys, eating dinner together as a family, and sharing physical and emotional affection with your child. Yes, it's important to still show physical affection to someone who has experienced sexual abuse. Depending on the age of your child and the severity of the abuse, this may be something that has to happen slowly over time. Be sure to allow them to openly express what physical affection they like or don't like. And don't be hurt when they say no. Allowing them to practice consent in a safe environment can be very empowering.
Every interaction is a chance to grow closer, and these interactions can help you have important conversations, identify red flags, develop trust, and help your child build the skills they need in order to heal.
Reduce Risk
One of the uncomfortable truths of being a survivor of child sexual abuse is the risk for revictimization. That is just as it sounds: being vulnerable to a similar trauma to what they experienced before. While there is no guaranteed way to protect your child from being revictimized, there are things you can do to reduce the risk.
Just as there are strategies you can use to prevent your child from getting sick or sustaining injuries in a car accident, there are precautions that you can take to minimize the risk to your child. This includes familiarizing yourself with the signs of sexual abuse, learning more about healthy sexual development, and making sure that you are teaching your child about it as well.
Build Support
Healing from a trauma like child sexual abuse is something that needs to be addressed both in the short- and long-term. While your support is invaluable, you can't—and shouldn't—do it alone. That's why it's important to create a supportive circle around you. This can include family, friends, therapists, medical professionals, and anyone else who you trust to be there for your child. Your support circle can be extra sets of eyes and ears. Additionally, it's a benefit to your child to have healthy, positive relationships with trusted adults.
Be open and honest about your needs, as well as your child's. Allow the trusted individuals in your life to step in and help, especially if they are more capable in certain aspects than you (like in the case of a therapist or medical professional). As you want your child to lean on you, let yourself lean on others when you need to, and you'll find that the adage "it takes a village" can apply just as much to healing a child as raising one.
Being a proactive parent during child sexual abuse recovery requires effort every single day. Luckily, you don't have to do it alone. We're here to help you become a healthier, happier parent who has a strong relationship with your child and a great support system around you.