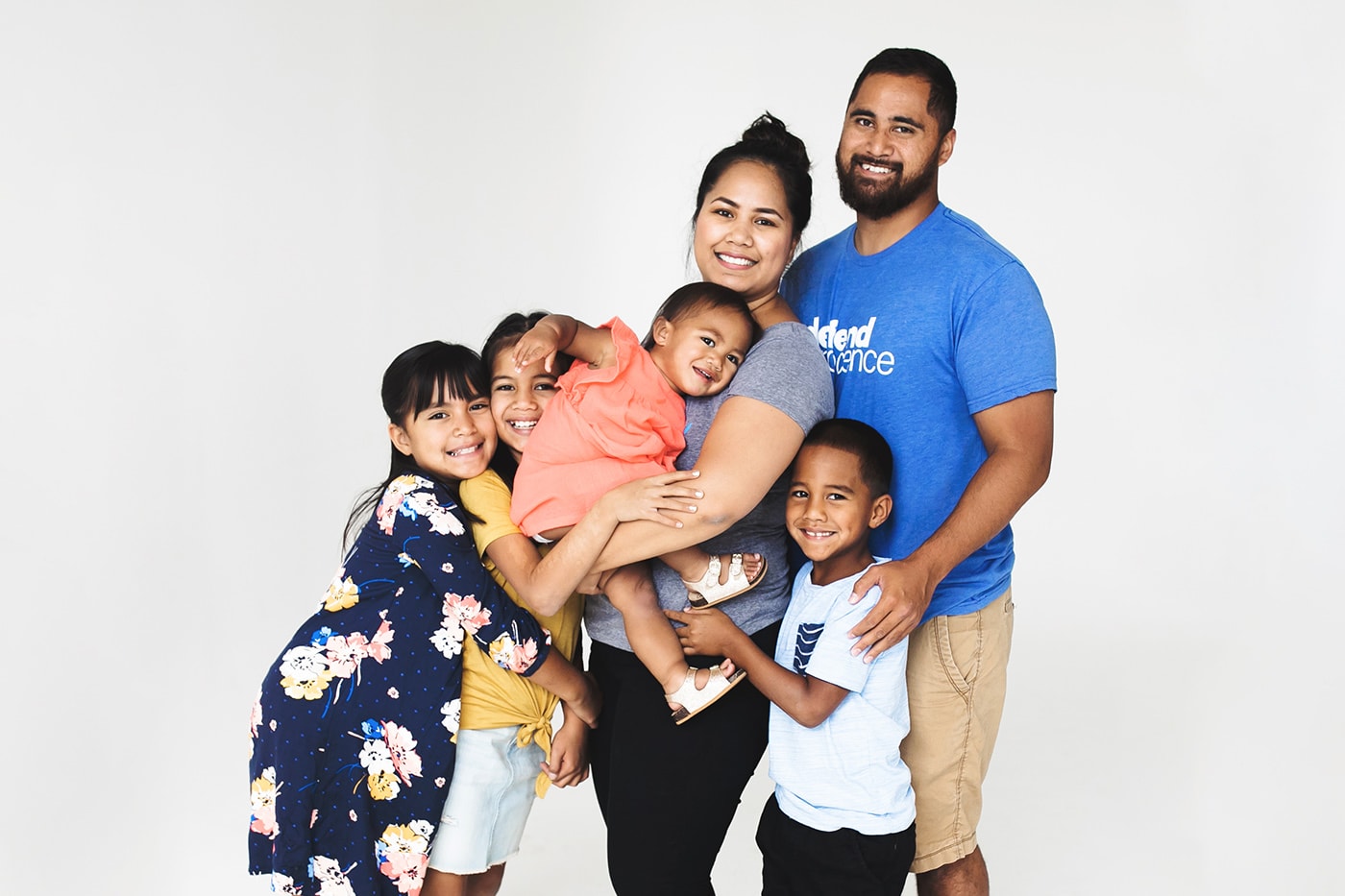 How to Protect Children in a Blended Family
written by Defend Innocence
Through concern and love for our child, we were able to communicate and come to an agreement as to how to approach talking about sexuality.Margie Tuimaunei
I once overheard my 6-year-old son proudly trying to explain his family situation to a friend. "I've got three sisters here in Utah, and I have a baby brother in Hawaii." With a raised brow and a confused look on his face, his friend replied, "But how come your brother doesn't live with you?" This then led to multiple follow-up questions. With a defeated sigh, my son resorted to the simple explanation of "I gotta big family."
The Challenges of a Blended Family
If only going through a divorce, remarrying, and adding more siblings to the family was as simple to experience as it is to explain. A blended family presents a unique set of challenges. My kids were only two, three, and four years old at the time of my divorce from their father. To make matters worse, we moved out of state from Hawaii to Utah. As we settled in, a new worry started weighing heavily on my mind. How do I protect my kids, given our circumstances? You know the saying, "I've got eyes in the back of my head"? Oh, how I wish I had another pair of eyes to keep on my kids at all times.
As a single working parent with little family around, I had to be extra vigilant to ensure the safety and well-being of my kids. I did what I could. This included lots of research on our new daycare, constantly volunteering at their preschool, and wholesome activities together as a family. I eventually remarried and had baby number four around the same time that their father had a baby with his significant other. With the additions to our blended family, the pressure to keep my kids safe became more apparent. After a recent incident, I learned a valuable lesson. The communication and support of all caretakers (parents and stepparents alike) is essential to a child's security and welfare.
The Importance of Communication
As parents, we will often check our children's browsing history, and while my children were visiting their father in Hawaii this summer, I received a phone call concerning my oldest child. My daughter's stepmom found that she had searched "How to have a baby," which then led to the discovery of what sex is. So many emotions hit me as I had that phone call with her dad. If I had just taken the time to educate my daughter myself, then she wouldn't have had to act out on her curiosity. Although I wasn't physically present to address the issue, I felt comfort in the fact that I wasn't carrying this troublesome burden alone.
As her parents, we each discussed the issue with our spouses. I was able to refer to the age-appropriate information on the Defend Innocence website as a guide on what information to cover. Through concern and love for our child, we were able to communicate and come to an agreement as to how to approach talking about sexuality. Her father and I finally took the time to educate her on reproduction, to start the discussion on healthy sexuality, and to empower her to talk with us if she ever needed to. Starting the conversation is a good first step in keeping any child—whether from a blended family or not—safe from sexual abuse.