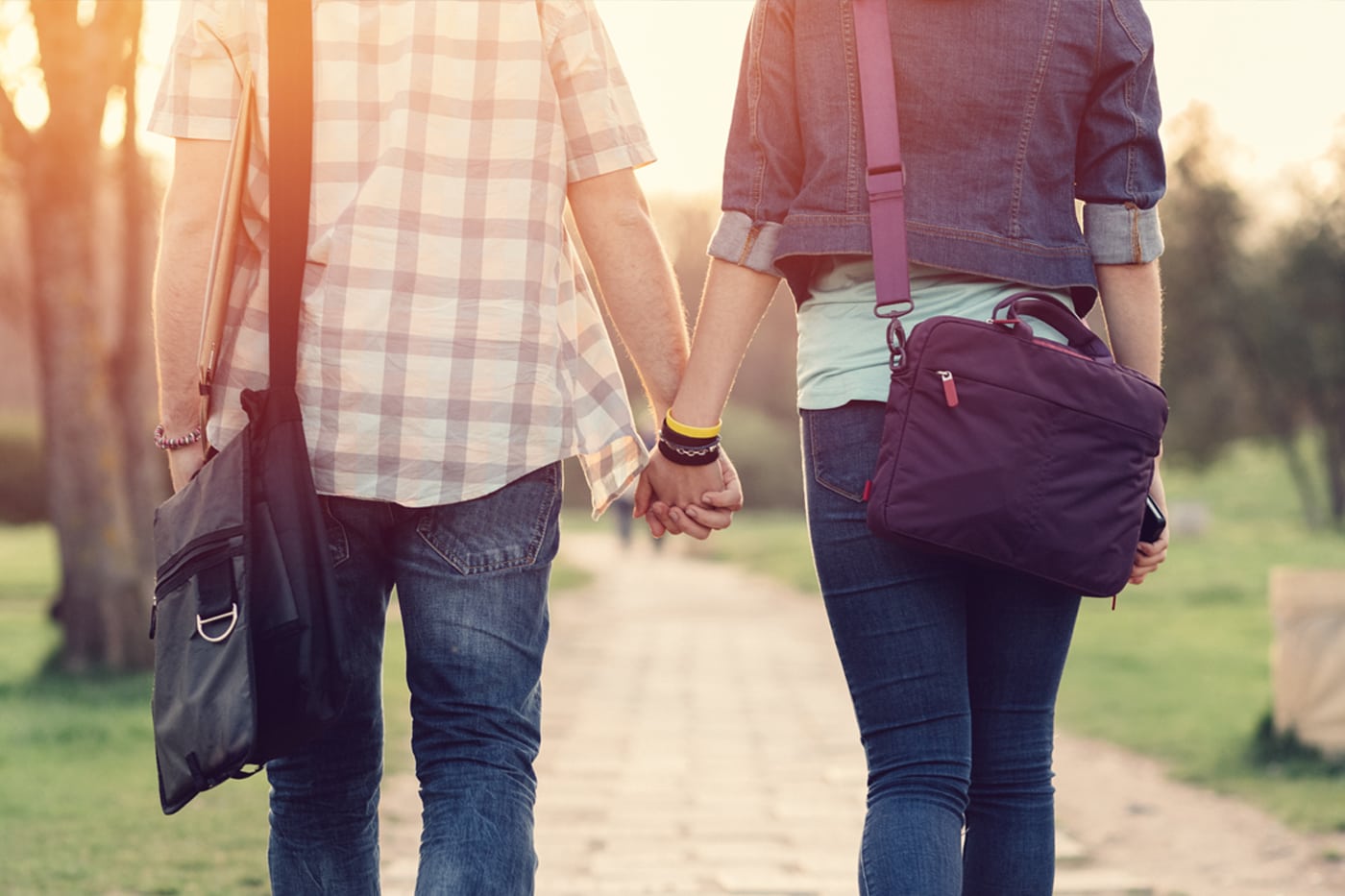 La violence dans les sorties entre adolescents est à la hausse: Que peuvent faire les parents?
Dating violence is any form of abuse that takes place in a relationship including physical, sexual, mental, or emotional abuse. For teenagers, it has become a widespread problem that has serious effects on a developing teen.
A study done by the Center for Disease Control (CDC) reports that, "Of U.S. students who said they were dating, 21 percent of girls and 10 percent of boys said they had been victims of physical and sexual violence from a dating partner in the last 12 months." In some communities, the numbers are even worse.
With teens becoming romantic  as young as 12 and 13 years old, it is imperative for you to discuss healthy relationships with your tween or teen early and often.
To help, here are five things you can do to help reduce the likelihood that your teen will experience any form of dating abuse:
01
Définissez une relation saine
En aidant votre adolescent à comprendre ce qu'est une relation saine, vous l'aiderez à établir ses propres normes en matière de fréquentation. Bien entendu, vous souhaitez que ces critères soient élevés. Discuter des habitudes relationnelles saines lui donnera une idée du type de personne qu'il souhaite fréquenter. Selon le Dr Doug Haddad, une relation saine se compose de trois éléments importants. Il s'agit de : Il s'agit de :
La communication

In a healthy relationship, each partner feels comfortable expressing their thoughts and feelings without being fearful or made to feel guilty or fear of being slapped.

Les compromis

Toute relation connaît des désaccords. Dans une relation saine, les deux parties cherchent à trouver un terrain d'entente et tentent de trouver une solution au problème de manière pacifique.

Prendre soin

Prendre soin de quelqu'un, c'est le respecter suffisamment pour faire preuve de compassion et de soutien à son égard. C'est s'encourager à se construire mutuellement plutôt que de chercher à se rabaisser.
Better than discussing with your teen about healthy relationships is showing them what a healthy relationship looks like. Let your relationships be an example. If you are a single parent, show them through your own dating decisions what is healthy.
Our actions always ring louder than our words. Be the example they need. Many times children end up dating the same kind of people their parents do.
03
Surveiller les médias sociaux
The majority of a teenager's social life takes place online. Several romantic relationships begin online well before they begin in the real world. Take an active role in your child's social media use.
Know the social media platforms that your teen uses. Use the same platforms yourself. Being active on social media will give you a good look at your teen's life. It will also keep you in touch with relevant subjects and events that can provide great examples of what is and isn't healthy.
As a parent, it is important that you are always on alert. Get to know every boyfriend/girlfriend your teen dates. Have them over at your home, let them join in on family activities.
Also, pay attention to any signs of abuse. Some of the common signs are responding quickly and frantically to texts or calls from their partner, frequently crying as a result of relationship problems, making excuses for inappropriate behavior, engaging in risky behaviors such as drugs and alcohol use, appearing anxious or depressed, or participating in unsafe sexual acts. These are warning signs that your teen could be in a dangerous relationship, and might need help.
Let your teen know they can always confide in you and ask any questions. Look for opportunities to point out examples to them. Teens are always listening even when it seems like they aren't. Be a listener as well. Listen more than you talk. You will be surprised at what comes up.
Be relatable to your teen. Let them know that you too also faced many of the same things they are facing. Give them specific examples from your life. Let them know when you feel something is awkward or embarrassing. This will help your teen confide in you more.
Élever un adolescent n'est pas une tâche facile. Dans le monde d'aujourd'hui, c'est encore plus difficile. La première chose en tant que parent et gardien est de faire confiance à votre intuition. Personne ne connaît votre enfant mieux que vous. Soyez présents dans leur vie et restez en état d'alerte. Vous pouvez être le bouclier qui les protège contre les abus.
Partager cette publication