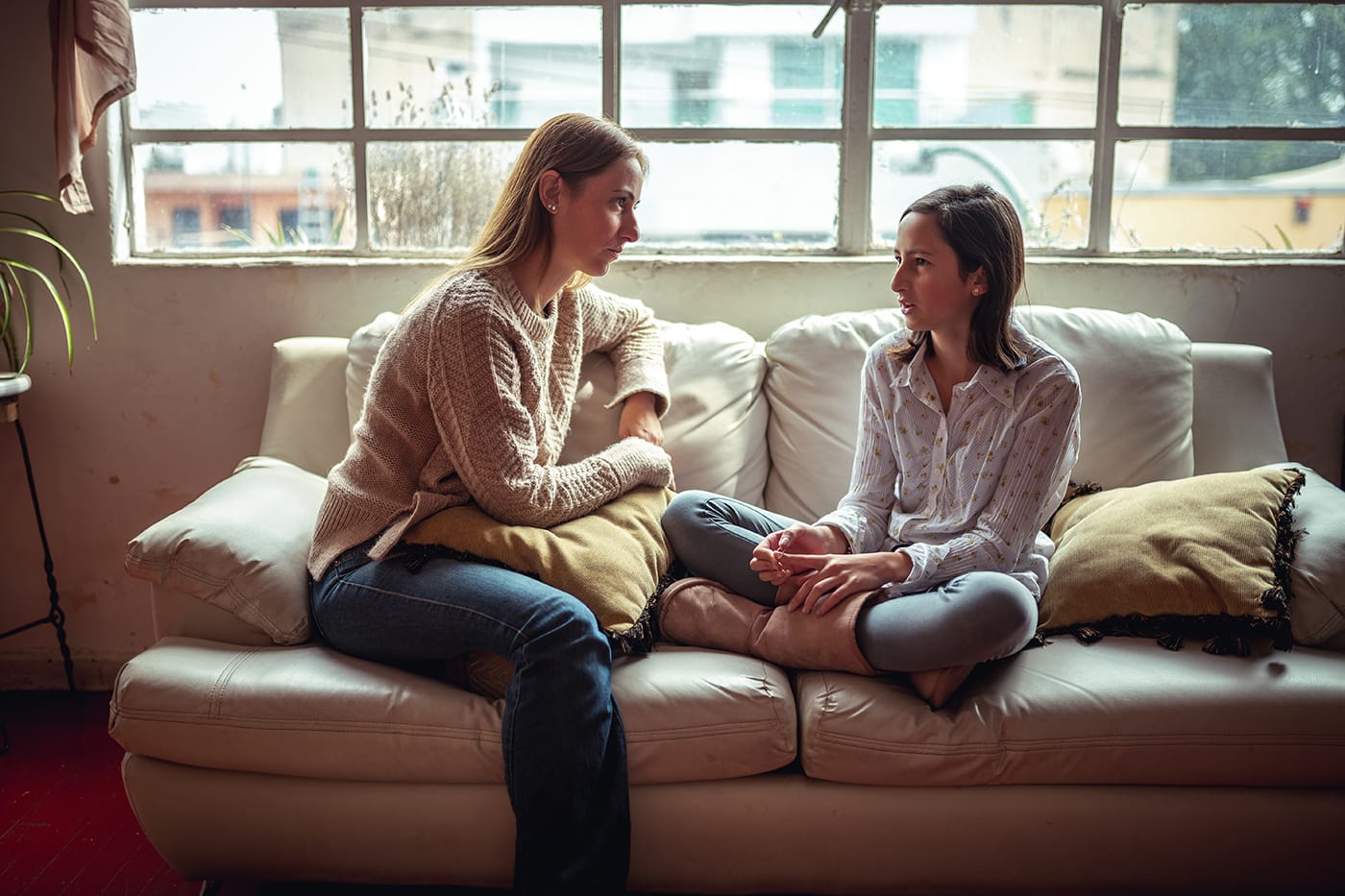 10 Things to Consider Before Talking to Your Child About Sex
We don't want to tell any parent exactly what to say to your child about sex and healthy sexual development. We simply want to provide you with the tools to educate yourself about what you should be teaching based on your values.
Below you'll find a list of topics or questions that you should sit down and consider. It's hard to educate your child about something that you aren't sure of. This list will allow you to gather your thoughts BEFORE the questions come from your child:
What are the things that you'd want your child to know about at each age? How will you teach your child about these important topics?
02
ABSTINENCE, SAFE SEX, CONDOMS, BIRTH CONTROL, AND SEXUALLY TRANSMITTED INFECTIONS.
What will you say to your child and when? They'll hear about them from somewhere, but it will be best if they learn it from you first. How will you address these issues and when?
03
SEXUAL AROUSAL AND MASTURBATION.
What are your feelings about them? What will you say to your child if he or she comes to you with questions or concerns about them?
04
DATING BEHAVIOR, ROMANCE, KISSING AND HUGGING.
It can be difficult to imagine your child engaging in romantic behavior or dating, but you'll want to address your thoughts and feelings on the subject BEFORE their first date arrives at the door. How would you like them to act with their peers in this way? What things do you NOT want them to do?
05
MENSTRUATION AND PUBERTY.
Teaching your child, male or female, about puberty, menstruation, and their own bodily changes, will help curb a lot of confusion in their teen years. When and how do you want to address it?
06
SEXUAL EXPLICIT IMAGES AND SEXTING.
Teens especially are vulnerable to having to address these things before they've been addressed at home. What's your stance on them and how will you instill those values as you talk to your child about them?
This can be a very uncomfortable topic to think about, but the best prevention is education. Talking to your child about consent from an early age (about things related and unrelated to healthy sexual development) can make this conversation a little easier to start. How does consent play a role in their current life? How do you hope they use the principle of consent in their dating life?
As you're thinking about the values you want your child to prize, keep in mind that others may not have the same belief system. How are you going to teach your child to respect the differences of others while staying true to their own values?
Learning about the signs of sexual abuse, types of perpetrators and their patterns, as well as the myths and truths will allow you to protect your child. You may also see places where your child could use more education on these matters. What have you learned that your child needs to know about sexual abuse?
10
SOCIAL MEDIA AND PRIVACY.
This may not seem to directly correlate to healthy sexual development, but social media plays a bigger part in the lives of the younger generation than it ever has before. What do you want your child to know to keep him or her safe and protected online?
If you think through these topics, what you personally believe and what you want your child to know (and when), then you will be well prepared for the little talks, big talks, and any questions that come. Remember, YOU are the best resource for your child, and their best defender from child sexual abuse.
Talking to Your Kids at All Ages
You can talk to your child about healthy sexual development no matter the age. Below we have links to articles about what you should cover in each age range. Always take the time to think through what you're going to say and remember to keep your child's maturity in mind. And remember, every time you have a little talk it makes it a little easier to have the next one.