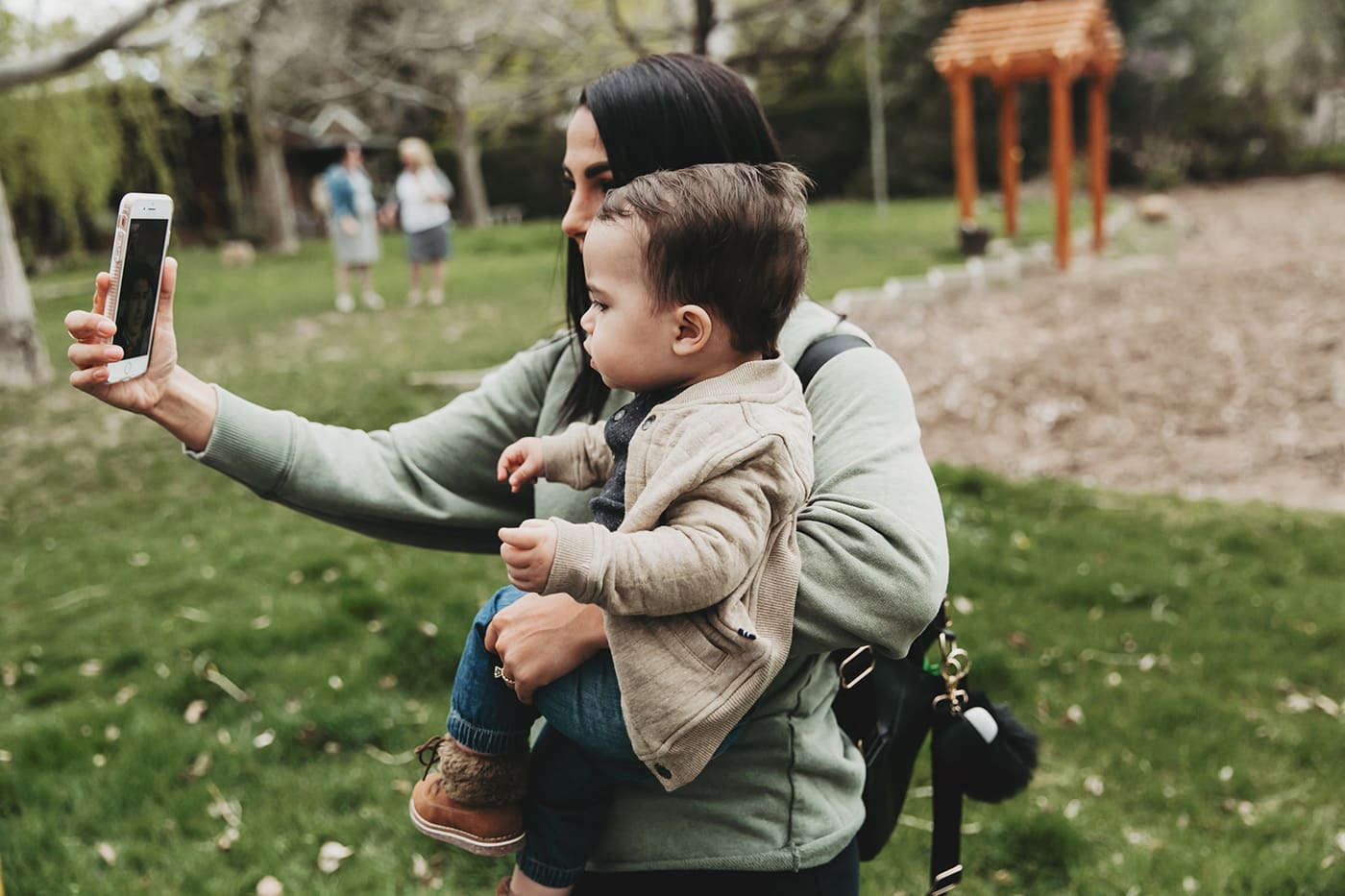 9 Suggestions to Keep Photos of Your Kids Safe Online
written by Defend Innocence
With the start of school comes an influx of photos on social media of children in their backpacks, new school clothes, and posing next to their front door. Of course as a proud parent you want to post beautiful pictures of your children for the world to see.
Changing small things can make a big difference in protecting your children. Take a look at the list below for guidelines that can help protect your child's images online from digital theft, misappropriation, or being used without permission:
01
Start with your social media privacy settings.
Who can see your images? You may want to make sure that you are at the highest/safest settings that you can be. And, if you're still unsure, don't post the image.
02
Think of the kinds of pictures you post.
Perpetrators are less likely to want an image if there is an adult (like you) in the picture with the child.  They may also be less likely to choose photos that cannot be easily sexualized. For example, if your child is alone, in the tub, or wearing a swimsuit, you might reconsider posting it.
A high-quality, high-resolution photo is a lot more likely to be taken than a low resolution one. If the bigger it gets, the grainier it gets, a digital thief will probably pass it over.
You may want to avoid "checking in" the location where your child's picture is being taken, especially if it's a place they frequent, like their school.
If your child is old enough to have an opinion about it, you may want to ask them before you post a picture of them. You're creating a digital footprint for them that may follow them for the rest of their life.
Think about using a watermark. You'll need to make sure it's in a place on the photo that can't easily be cropped out, but it may deter some theft or misuse.
07
Modify your list of "friends."
Are all 375 people who follow you on social media people who you trust with your child's pictures? Maybe it's time to go through that list and decide who should stay a friend and who should be bumped.
08
Ask family and friends to follow suit.
You may want to let the people in your life know the guidelines you'd like them to follow when they post a picture of your child online. If all else fails, ask them to send you the picture before they post it!
This doesn't just end with protecting your child. You might think twice before posting a picture of someone else's child – even if they're in the same picture as yours – without their permission. They may have strong feelings about their child's name, image, age, etc. being broadcast on social media. Make sure to learn their preferences and boundaries before you post.
Of course the safest way to keep your child's images safe is to keep it private. 100% private. But it can be hard to be that extreme. If you don't want to go to complete privacy, following some of the above guidelines may provide the solutions that work for you. Our hope is that you enjoy those moments with your family, but find the safest way to share it that makes you most comfortable.